A well-known Dallas nature project has been selected one of the 2019 Conservation Wranglers by Texan by Nature, an Austin-based nonprofit founded by former First Lady Laura Bush, a Dallas resident.
The Trinity Nature Conservancy-Trinity River Padding Trail in Dallas joins five other efforts being recognized by Texan by Nature, which brings business and conservation together through initiatives that promote stewardship of Texas' natural resources.
All told, the six projects impact land, water, habitat, and more, spanning 64 counties and seven ecological regions, Texan by Nature said.
"Texan by Nature brings innovation in conservation to the forefront for the benefit of generations of Texans to come," Bush said in a statement. "We are honored to showcase the brilliant minds within the conservation field and support their incredible work as official TxN Conservation Wranglers."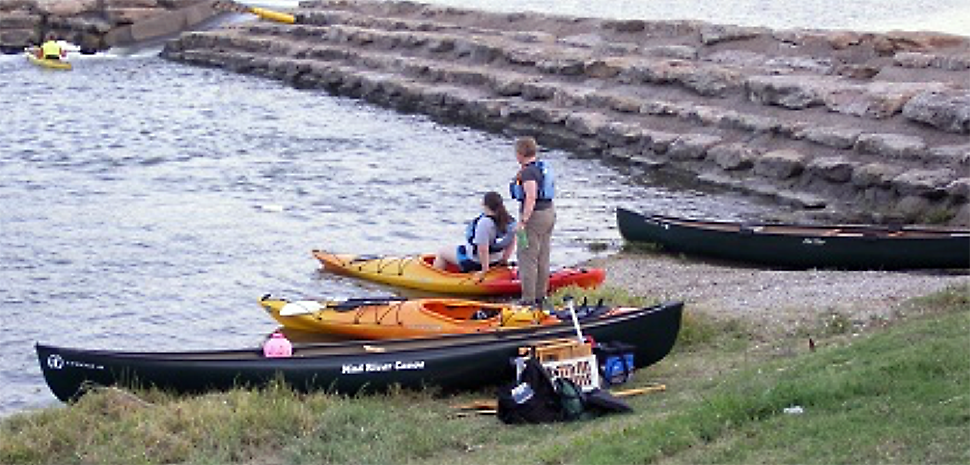 The Texan by Nature team will work with the projects for 12-18 months by providing tailored aid, resources, and visibility.
Texan by Nature will recognize the 2019 Conservation Wranglers on Nov. 13, at the George W. Bush Presidential Center in Dallas. 
Here's what Texan by Nature had to say about the Trinity Nature Conservancey-Trinity River Paddling Trail:
"The Trinity River is the longest fully-contained river in the state of Texas, flowing through 18,000 square miles of watershed and through five major eco-regions. With the support of local municipalities, the Trinity Nature Conservancy (TNC) launched their Trinity River Paddling Trail project in 2018 that will establish a 127-mile paddling trail along the Trinity River. The trail will provide 7.4 million residents of the Dallas-Fort Worth Metroplex with recreation, conservation, and education opportunities. This project will create paddling trail connectivity and increase river accessibility, resulting in increased public education and awareness of the importance of the Trinity River and its surrounding ecosystems. TNC hopes the increased awareness will result in efforts to enhance water quality, in addition to increase conservation efforts along the river. TNC hopes to gain National Recreation Trail designation from the National Park Service. Long-term goals include an extension of the paddling path to reach the river's terminus into Galveston Bay and the Gulf of Mexico. TNC is seeking partners, volunteers, and funding for the project."
Other recognized organizations are:
Duck Unlimited – Texas Prairie Wetlands Project
El Paso Water – Certified Water Partner Program
Galveston Bay Foundation – Oyster Shell Recycling
Friends of Rio Grande Valley Reef
Oaks and Prairies Joint Venture – Grassland Restoration Incentive Program